Work alongside innovators big and small
Merrifield Business Park has been designed to encourage the co-location of a wide range of business types, promote increased productivity and innovation and allow for maximum flexibility to facilitate your specific current and future business requirements.
Meet the iconic businesses that already call Merrifield Business Park home.

One of Australia's largest automotive parts distribution centres, Ford has signed a 10 year pre-lease for a 51,480m² facility. The new logistics facility represents the biggest investment in Ford Australia's parts business in 60 years.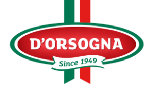 A recognised market leader in small goods and fine foods for over 60 years, D'Orsogna has elected Merrifield Business Park to be their Eastern Seaboard HQ, bringing 240 jobs to the region.