Work alongside innovators big and small
Merrifield Business Park has been designed to encourage the co-location of a wide range of business types, promote increased productivity and innovation and allow for maximum flexibility to facilitate your specific current and future business requirements.
Meet the iconic businesses that already call Merrifield Business Park home.
"We chose Merrifield for its strategic location and connectivity to the Eastern Seaboard. It also provides access to a growing, skilled workforce and the flexibility for potential expansion to support the business now and into the future."

PAT JONES, EXECUTIVE GENERAL MANAGER, DULUX

Australia's most trusted paint brand chose to establish its brand new, state-of-the-art $165 million water-based paint manufacturing facility at Merrifield Business Park.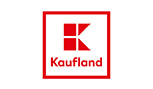 One of the world's largest supermarket chains will open its first Australian distribution centre at Merrifield Business Park. The facility will be one of the largest of its kind in Australia with an initial investment of $459 million.